Protect pedestrians with in-road warning lights
In-road warning lights (IRWLs) are embedded in the pavement to clearly outline a crosswalk and rapidly flash in unison to alert distracted drivers that pedestrians are actively crossing. IRWLs are ideally suited for mid-block crosswalks, school zones, high volume crosswalks, and high speed roadways. Crosswalk lighting systems doubled rates of drivers yielding to pedestrians at crosswalks (University of Massachusetts Amherst). Safer crosswalks improve walkability for all pedestrians, including the most vulnerable. Traffic Safety Corporation's in-pavement crosswalk lighting systems include a 5-year system warranty – the longest in the industry. Slow cars down and prevent accidents with the most effective, reliable, and durable crosswalk lighting systems on the market.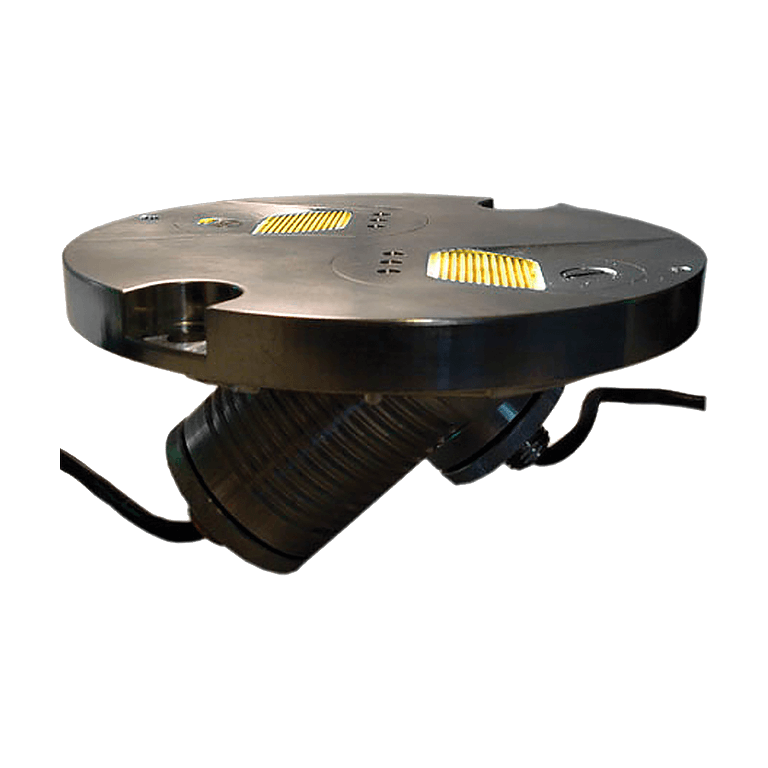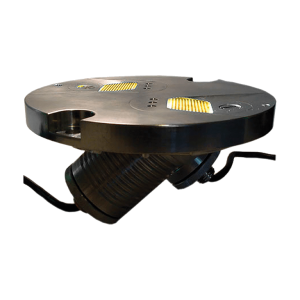 System Features
Clearly outlines dangerous mid-block crosswalks
Lights flash in unison to alert drivers pedestrians are crossing
Proven to double driver yielding rates at crosswalks
Multiple in-pavement fixtures for any application or environment
Our fully-flush TS-600 fixture eliminates any trip hazard
5 Year System Warranty – longest in the industry
MUTCD / FHWA / FLDOT compliant
Get a Custom System
Ask about the full range of solutions available for your situation.
Crosswalk Warning Light System Components
Our team can help customize a system setup for your specific application. Select from a range of fixture and power options, activation, and solar powered, LED flashing traffic signs. Customize your system to get pricing now.
5 Year Warranty
Longest warranty in the industry
Energy Efficient
Low cost, renewable solar power
Custom Systems
Setup specifically for your situation
Thousands of Traffic Safety Corporation lighting installations are making streets safer for pedestrians across the U.S.
View Gallery
Download engineering resources
Engineers, specify our crosswalk lighting systems on your Vision Zero or Safe Routes to School traffic calming program.
How to Specify
Get the exact language needed to specify Traffic Safety Corporation products on your next project.
View Specs
Product Manuals
Download our installation guides for clear and easy instructions for system installation.
See Guides
Drawings & Layouts
View our reference library to download product drawings and sample layout documents.
View Library
Get the longest warranty in the industry
We offer a 5-Year Warranty - the longest in the industry - on inpavement crosswalk warning systems. For over 20 years, we've been building high quality, certified traffic products.
Crosswalk Warning Light Systems - FAQ
Which fixture should I choose?
In many cases, we recommend the bi-directional, TS-SR-48 because it's stainless steel, extremely durable, and easy to install. Contact our Sales Team to determine the best fixture for your situation.
Which fixture is best for curved roads?
If you have a curved road, and need a rotatable fixture, we recommend the TS-SR-50.
Is there a fully flush fixture for snowplow areas?
If you need a fully flush fixture, we suggest the TS-600. Its completely flush design eliminates any tripping hazard, and is ideal for use in areas where snowplows are a consideration, or on roads with a steep grade.
What makes your crosswalk lighting systems better?
We have the brightest lights on the market, so drivers react sooner both day and night. We also offer a 5-year system warranty – the longest in the industry.
How many fixtures do I need for my crosswalk?
The quantity of fixtures required for your installation is largely dependent on the application. A typical 2-lane systems uses 6-8 fixtures. A typical 4-lane road system uses 10-12 fixtures. Spacing between fixtures is determined by lane widths. Consult with our Sales Team to determine the best system configuration for your specific situation.
How do the systems operate?
Traffic Safety Corp. crosswalk lighting systems typically use the patented, Florida DOT approved TS1100 system controller. The system controller provides enhanced flash patterns for all models of our in-roadway lighting fixtures.
How can I enhance my crosswalk warning systems?
Inset systems can be augmented with flashing LED signs that act as a pre-warning device.
What makes the system controller unique?
Our patented system controllers enable the auto-sequencing of different MUTCD compliant flash patterns that maximize driver awareness over the long term. The TS1100 is MUTCD compliant, and Florida DOT approved. The TS1200 is UL listed (and not Florida DOT approved). The TS2000 is our low voltage model. All controllers are available in solar or AC power, are easily installed, and deliver outstanding reliability and superior performance.
What activation should I choose?
Activation is typically dependent on the use case. On school crossings, often a timer works best because for automatic activation at the same time each day. For crosswalks at malls or airports, where people are likely to be carrying bags or luggage, we'd recommend a bollard or microwave sensor to enable hands-free operation.