Make signs more effective with RRFBs and flashing beacons
Rapid flashing rectangular beacons, or standard flashing sign beacons are used to slow traffic and improve safety by bringing greater driver attention to the posted traffic signs. The flashing beacons can be used to increase awareness of speed limit signs, school zone signs, crosswalk signs or wherever driver compliance is critical.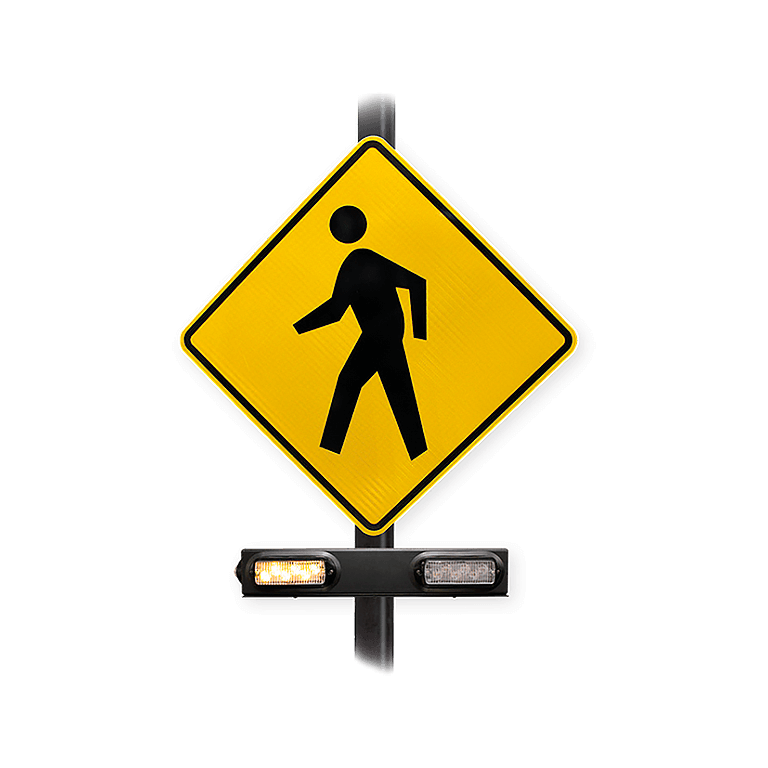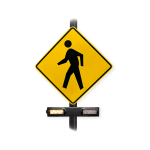 RRFBs & flashing beacon features
Flashing lights alert motorists
Single or multiple beacons
Horizontal or vertical configurations
24/7 365 day scheduling
Easy to program and use
Solar power option
Get a Custom System
Ask about the full range of solutions available for your situation.
Selecting your solution
Our team can help customize a system setup for your specific application. Select from a range of beacons, flashers and solar powered, LED flashing traffic signs. Customize your system now.
5 Year Warranty
5 year construction warranty
Easy Installation
Easy solar power or hardwired installation.
Custom Systems
Setup specifically for your situation
Thousands of Traffic Safety Corporation lighting installations are making streets safer for pedestrians across the U.S.
View Gallery
Download engineering resources
Engineers, specify our crosswalk lighting systems on your Vision Zero or Safe Routes to School traffic calming program.
How to Specify
Get the exact language needed to specify Traffic Safety Corporation products on your next project.
View Specs
Installation Guides
Download our installation guides for clear and easy instructions for system installation.
See Guides
Drawings & Layouts
View our reference library to download product drawings and sample layout documents.
View Library
Get the longest warranty in the industry
We offer a 5-Year Warranty - the longest in the industry - on inpavement crosswalk warning systems. For over 20 years, we've been building high quality, certified traffic products.
RRFBs & Flashing Beacons - FAQ
Are these beacons available in a solar powered option?
Yes. Our traffic sign beacons are available in solar power or in a hardwired option.
Are sign poles or traffic signs included?
No. Sign poles are sold separately. If you'd like, we can include standard or flashing traffic signs, or sign poles, in your quote.
Can RRFBs be set to operate with 24/7 flashing?
No. For maximum durability and to extend lifetime performance, we don't recommend 24/7 flashing.
Can RRFBs or beacons be setup on a timer?
We don't recommend that method of operation. Instead, we recommend a pushbutton or bollard activation device. This ensures a long use life.
How does the wireless communication work?
Signs and activation devices can be setup to communicate wirelessly. When the bollard or pushbutton is activated, signs on that same frequency will begin flashing.
Do the round beacons connect with radar signs?
No. You'll want to use our rectangular RRFB beacons for that application.
Can you setup round beacons to flash when someone exceeds the speed limit?
No. Again, you'll want to use our rectangular RRFB beacons for that application.
Where do you recommend placing the controller?
It's really up to you – some people choose the same pole, others choose a different pole. Some have opted for placing the controller in a secured electrical room and running conduit to the beacons.