Increase the range of visibility with flashing traffic signs
Our flashing solar LED traffic signs grab driver attention and promote compliance with posted signage by flashing high intensity lights. Using our latest advances in LED technology, our flashing sign systems employ a set of synchronized high-intensity LEDs to extend the range of sign visibility both day and night. Drivers are made aware of signs sooner, which provides more braking distance for compliance. Make roads safer with our  Federal Highway Administration (FHWA) approved and Manual on Uniform Traffic Control Devices (MUTCD) compliant flashing LED traffic signs.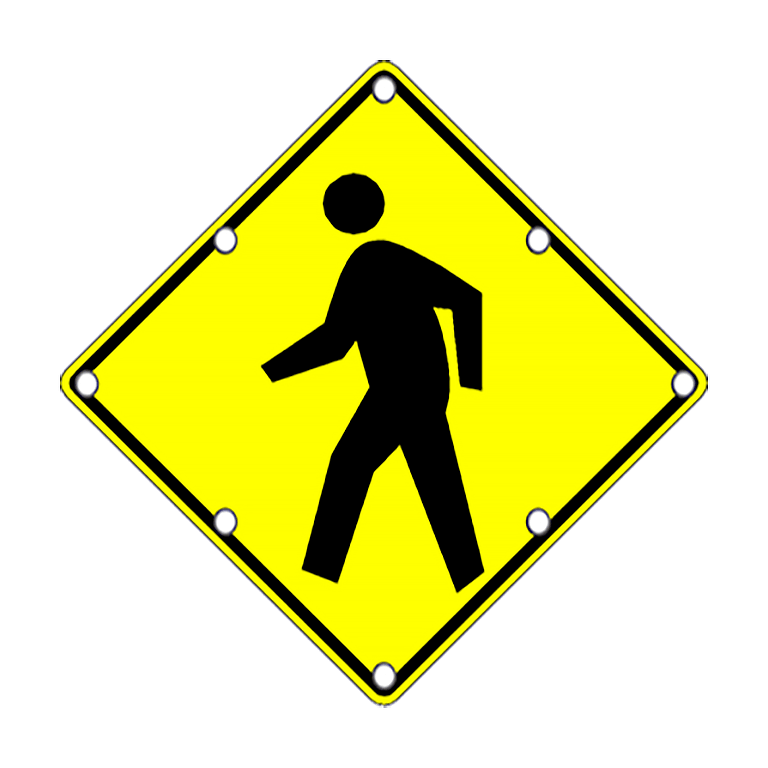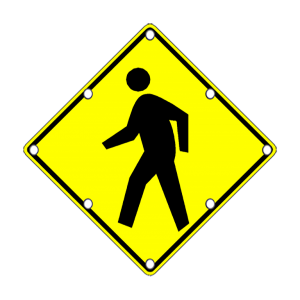 Flashing solar LED traffic sign features
MUTCD section 2A.07 and 2A.08 compliant
Made in the USA with the longest warranty in the industry
High intensity LEDs extend the visibility of the sign
Improves driver compliance both day and night
Fast, easy installation, low maintenance
Solar or AC powered
Get a Custom System
Ask about the full range of solutions available for your situation.
Selecting your solution
Our team can help customize a system setup for your specific application. Select from a wide range of sign models, features, and mounting options. Customize your system now.
5 Year Warranty
5 year construction warranty
Easy Installation
Easy solar power or hardwired installation
Custom Systems
Setup specifically for your situation
Thousands of Traffic Safety Corporation lighting installations are making streets safer for pedestrians across the U.S.
View Gallery
Download engineering resources
Engineers, specify our crosswalk lighting systems on your Vision Zero or Safe Routes to School traffic calming program.
How to Specify
Get the exact language needed to specify Traffic Safety Corporation products on your next project.
View Specs
Installation Guides
Download our installation guides for clear and easy instructions for system installation.
See Guides
Drawings & Layouts
View our reference library to download product drawings and sample layout documents.
View Library
Get the longest warranty in the industry
We offer a 5-Year Warranty - the longest in the industry - on inpavement crosswalk warning systems. For over 20 years, we've been building high quality, certified traffic products.
Flashing Solar LED Traffic Signs - FAQ
Can I get pricing information or help with a custom system setup?
Yes, our team is here to answer your pricing questions and more. We can offer assistance with selecting components to create a system setup specifically for your situation.
Are these flashing signs FHWA and MUTCD compliant?
Yes, TSC flashing traffic signs conform to MUTCD section 2A.07 and 2A.08 and are FHWA approved.
Are these LED flashing traffic signs easy to install?
Yes. These signs are fast and easy to install. Flash duration is field-adjustable at a default 30 seconds. Vandal-resistant mounting hardware is also included. Optional battery backup keeps sign effective during power outages, providing 12 days of autonomy with 24/7 flashing.
What makes TSC flashing LED signs better than the rest?
Our signs use high visibility Type IX reflective sheeting to provide outstanding reflective brightness, day or night. High intensity LEDs extend the visibility of the sign under all weather conditions.
Are these signs cost-effective?
Yes. Designed for ultra-low maintenance and superior performance, our low power LED technology reduces system power consumption and operating costs over time.
Are these LED flashing signs durable?
Yes. Some models use a highway grade .080 aluminum construction to provide resistance to corrosion. Additionally, highway grade Type IX sheeting also helps to maintain long term reflectivity.  We provide stainless steel security fasteners and Tufnut mounting hardware to keep the sign secure. Signs are weatherproof to prevent outside elements from entering the internal casing.
Are your Flashing LED Traffic Signs solar powered?
Yes, the complete line of LED flashing traffic signs from Traffic Safety Corporation are available in a solar powered option.
Are sign poles included with TSC Flashing Traffic Signs?
No, sign poles are sold separately. These are available from Traffic Safety Corporation. If you need sign poles included in your order, just ask us to include that in your quote.
What type of sign poles are suggested for installing Flashing LED Traffic Signs?
Any typical round or square shaped pole will work. Please note that a U-channel shaped sign pole won't work. U-channel type poles will not support the weight of a flashing LED traffic sign, and are likely to bend due to the added weight.