Delineate lanes and guide vehicles with safety lights
Our road studs are typically used in road delineation applications such as marking sharp curves and providing lane control for bridges and tunnels. Inpavement lights that mark the center and edge of the lane help drivers anticipate the road alignment ahead. This is especially important on dark, curvy roads during poor visibility conditions, like rain, snow or fog. In addition, inpavement lights can increase the road capacity and reduce congestion by adapting the existing road layout through dynamically changing lane directions and reallocating extra lanes when the volume of traffic demands it.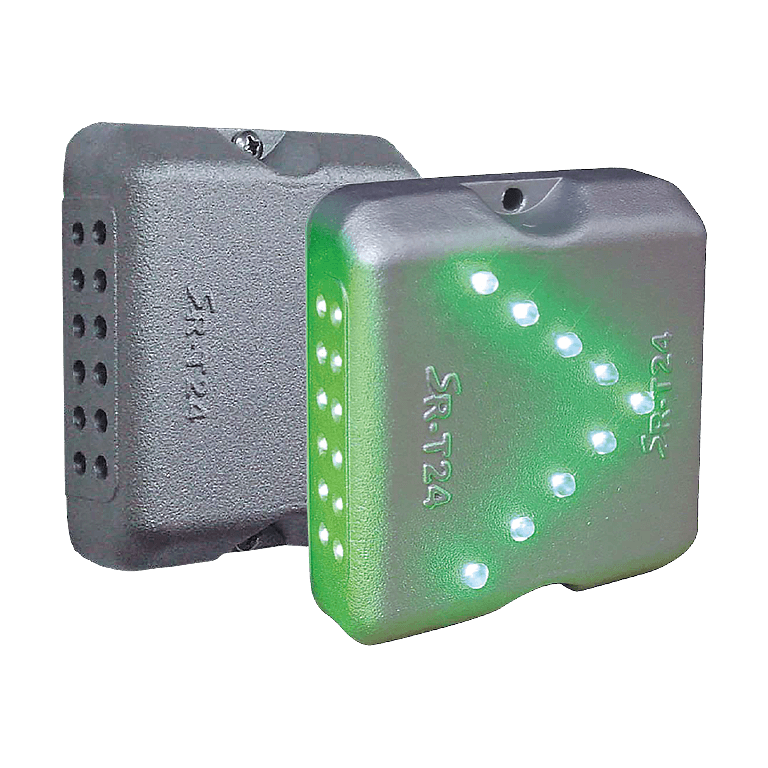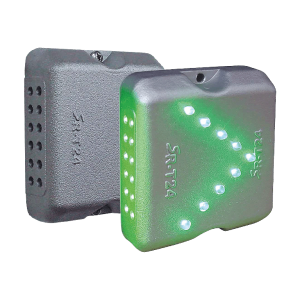 System Features
Robust construction
Outstanding visibility day and at night
Unidirectional or bidirectional
Low maintenance
100% waterproof
Easy replacement
Get a Custom System
Ask about the full range of solutions available for your situation.
Tunnel guidance and lane delineation system components
Our team can help customize a system setup for your specific application. Select the model of road stud, determine unidirectional or bidirectional, select color options, and include a controller. Customize your system now.
Easy Installation
Easy solar power or hardwired installation
Low Maintenance
Durable, low maintenance design
Customizable
Widest range of models and features
Thousands of Traffic Safety Corporation lighting installations are making streets safer for pedestrians across the U.S.
View Gallery
Download engineering resources
Engineers, specify our crosswalk lighting systems on your Vision Zero or Safe Routes to School traffic calming program.
How to Specify
Get the exact language needed to specify Traffic Safety Corporation products on your next project.
View Specs
Installation Guides
Download our installation guides for clear and easy instructions for system installation.
See Guides
Drawings & Layouts
View our reference library to download product drawings and sample layout documents.
View Library
Get the longest warranty in the industry
We offer a 5-Year Warranty - the longest in the industry - on inpavement crosswalk warning systems. For over 20 years, we've been building high quality, certified traffic products.
Tunnel Guidance & Lane Delineation Systems - FAQ
Are these lane guidance road studs bidirectional?
We offer a single unidirectional model along with our three bidirectional models.
What LED color options are available?
Bidirectional fixtures are offered in the following color combinations – white/red, white/yellow, white/blue, white/green, red/yellow, red/blue, red/green, yellow/blue, yellow/green, blue/green.
Are these available as a low power option?
Yes, we have a 12 VDC version available for use where 120 or 230 VAC isn't an option.
Are these LED fixtures hardwired?
Yes, the fixtures are intended for long term use. Systems are hardwired into an existing power source.
Are the lights intensely bright?
Each fixture uses high intensity LEDs. Lights can be seen up to .62 mile (1 km) away.
How many LEDs are used on each road stud?
That depends on the model. The basic unidirectional fixture uses 12 LEDs. Bidirectional models use 24 LEDs – PLUS – 9 extra LEDs for the arrow on top, or 10 extra LEDs for the parallel lines on top.
How are these lane delineation systems installed?
LED road studs are hardwired along a rail, with power cables connecting each fixture in the system with the microcontroller.
How long will they last?
These lane and tunnel guidance lighting systems are engineered to last. They are extremely durable and use a robust design to deliver long term results.
How does the system work?
High intensity LEDs help cars navigate tunnels or keep within their lane. Durable road studs are highly visible both day and night.