Protect students on campus with LED warning lights
The Transportation Research Board estimates that 25,000 children are injured every year in school zone accidents.
Our School Zone Warning System consists of a series of high intensity, bidirectional inpavement lights that are installed down the centerline of a road in order to improve school zone safety. The lights warn motorists to slow down and look for children walking to and from school. The flashing lights are activated by a timer and typically operate one hour before and after school when pedestrian foot traffic and vehicles mix. Because the lights only flash when children are likely to be present, drivers are more likely to notice the lights and slow down.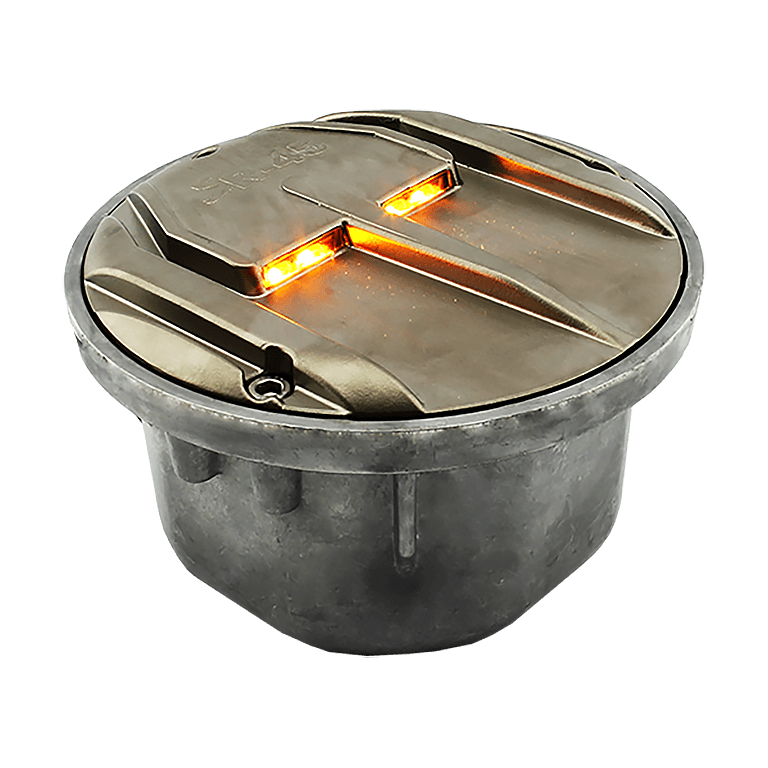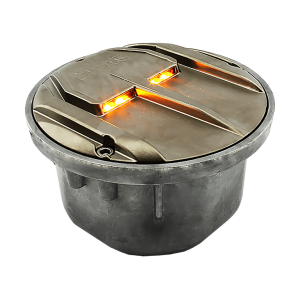 System Features
System keeps drivers alert along the entire School Zone
Lights only flash when children are likely present
Lights are visible at 200 yards or more – day, night, or fog
Fixtures withstand cars, trucks and snowplows
Get a Custom System
Ask about the full range of solutions available for your situation.
School Zone Warning Light System Components
We can help you with a custom system setup for your application. Systems are comprised of inpavement fixtures, activation devices, power option, a controller, and optional flashing signs. Customize your system now.
5 Year Warranty
Longest warranty in the industry
Energy Efficient
Low cost, renewable solar power
Custom Systems
Setup specifically for your situation
Thousands of Traffic Safety Corporation lighting installations are making streets safer for pedestrians across the U.S.
View Gallery
Download engineering resources
Engineers, specify our crosswalk lighting systems on your Vision Zero or Safe Routes to School traffic calming program.
How to Specify
Get the exact language needed to specify Traffic Safety Corporation products on your next project.
View Specs
Installation Guides
Download our installation guides for clear and easy instructions for system installation.
See Guides
Drawings & Layouts
View our reference library to download product drawings and sample layout documents.
View Library
Get the longest warranty in the industry
We offer a 5-Year Warranty - the longest in the industry - on inpavement crosswalk warning systems. For over 20 years, we've been building high quality, certified traffic products.
School Zone Warning Light Systems - FAQ
How many fixtures does a typical system require?
Each system is different. Contact our team today to get immediate help customizing a system for your situation.
Are these solar powered LED fixtures?
Yes, fixtures are available in solar or AC power. The solar powered LED models are design for minimal maintenance.
Are these lights intended for lighting the entire length of the school zone? 
It is recommend that fixtures are installed along the length of the school zone to create an enhanced safety environment, typically 800 feet in length.
Can these be setup to flash only when students are present?
Yes. The system controller allows a timer setup. Lights will flash at those set times and durations, like the hour before and after classes are held.
How far apart are fixtures usually spaced?
A typical School Zone Warning System is approximately 800 feet in length. With the fixtures spaced 35 to 50 feet apart.
How many fixtures will I need?
For the 800 foot long system, it takes 16 to 23 fixtures to cover the distance.
How does the system work?
Unlike a single sign or flasher, a system of flashing inpavement lights keep drivers alert along the entire length of the Zone.
How bright are the inpavement lights?
Each lamp projects a 500,000 candela per square meter wide-angle beam that is clearly visible in daylight and under the worst weather conditions.
Why do you recommend bidirectional fixtures?
This allows drivers coming from both directions of travel to notice the lights and slow down when students are present.