Description
Applications
When traffic control, construction, or accident scenes need elevated lighting for better visibility, PowerFlare lights can be mounted on top of any standard traffic cone using our patent-pending Cone-Top Adapter (CTA-001).
The Cone-Top Adapter can be used with magnetic PowerFlare lights, which attach to an internal piece of metal, allowing for quick and easy installation and removal. For non-magnetic PowerFlare lights, included elastic cords makes securing the light a snap!
Features
Elevates PowerFlares for better visibility at greater distances
Quick and easy installation and removal
Compatible with all PowerFlares – magnetic and non-magnetic
---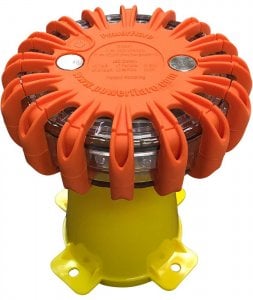 Magnetic PowerFlares attach to an internal piece of metal in the Cone-Top Adapter.
---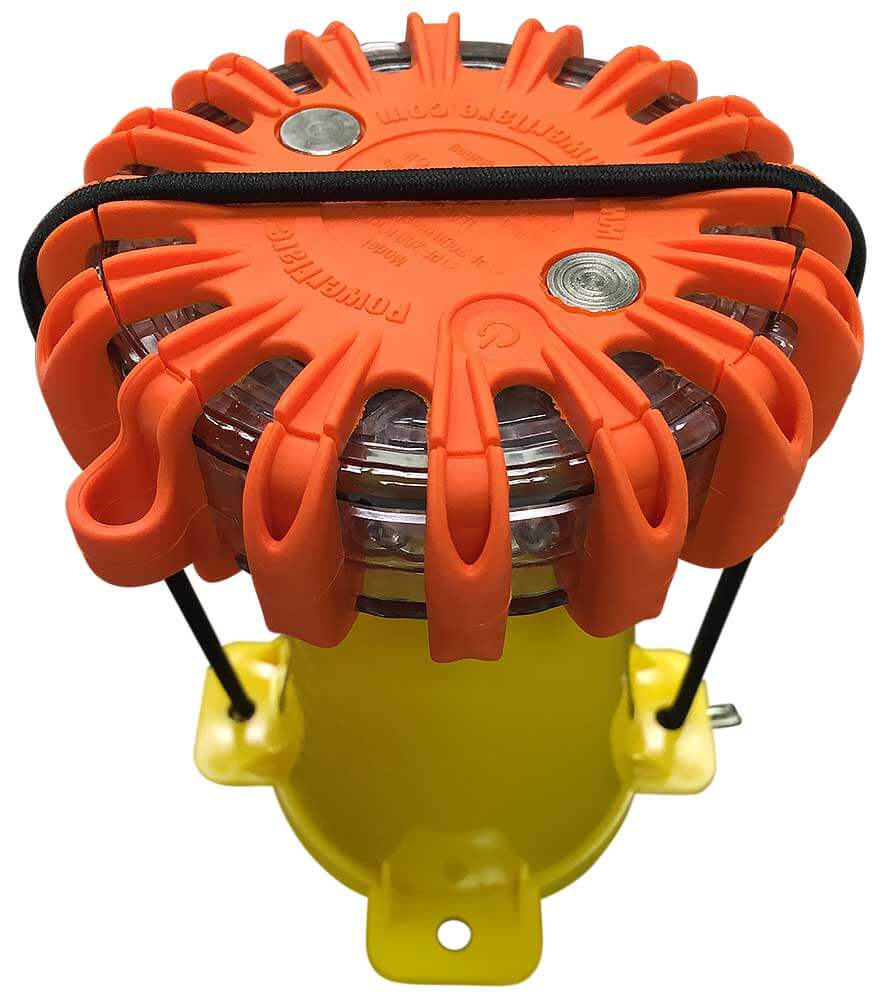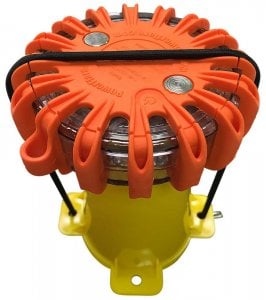 Non-magnetic PowerFlares attach to the Cone-Top Adapter with included elastic cords.
---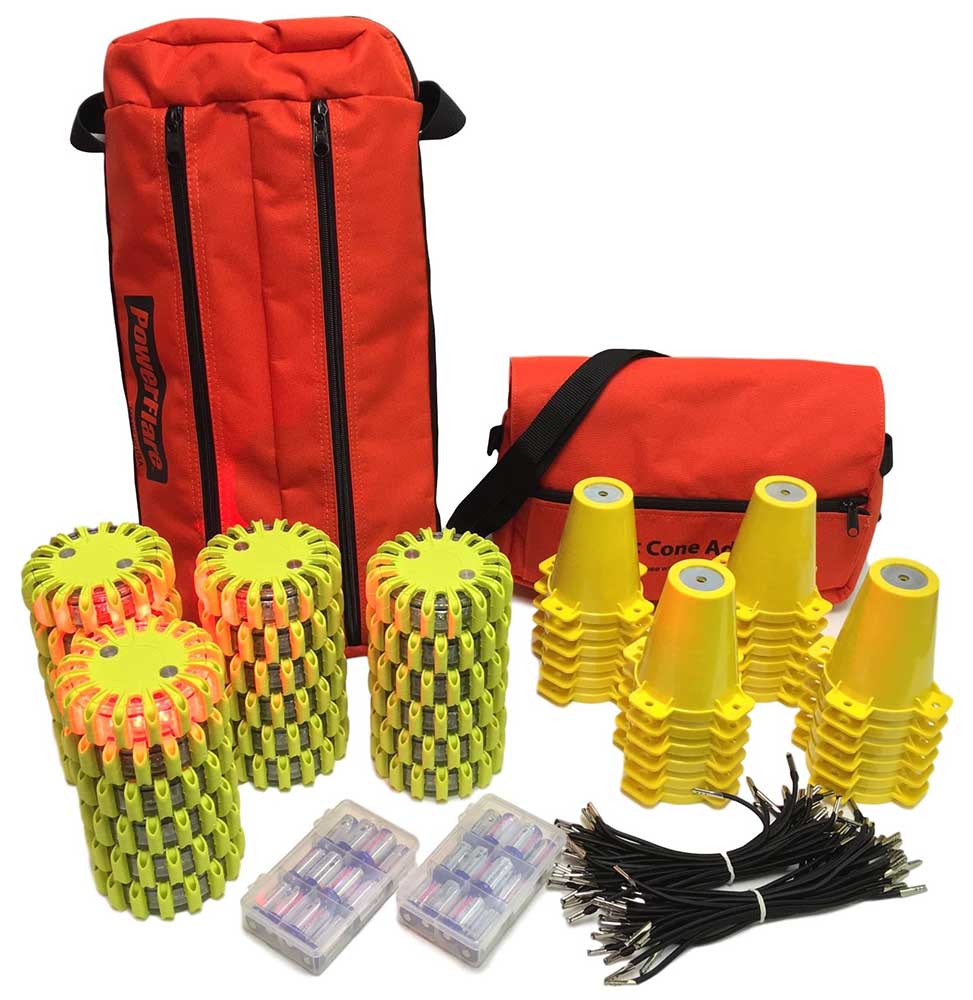 Available kits include one Cone-Top Adapter per PowerFlare, and are available in packages of 2, 4, 8, 12, and 20. Standard kits come with Red, Amber, or Red/Blue LEDs in yellow shells.
---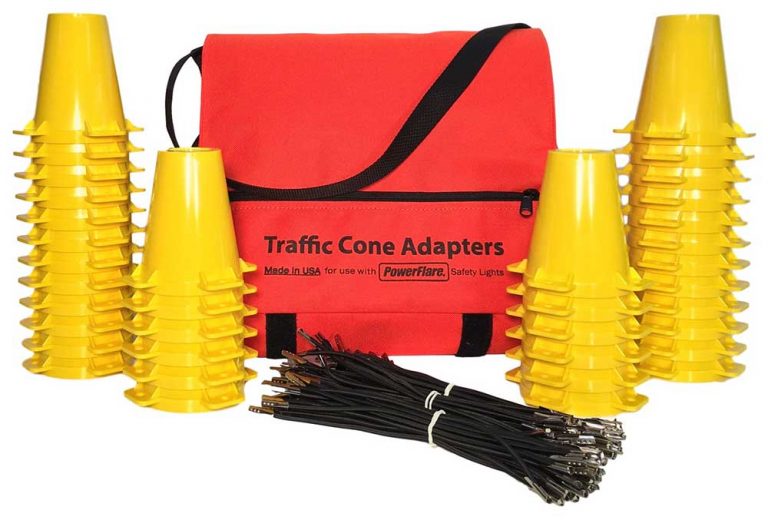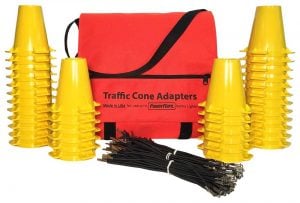 Cone-Top Adapters are also available in packs of 6, 12, 24, and 36 in custom carry bags. Each Cone-Top Adapter is supplied with two elastic cords. Custom quantities available.
---