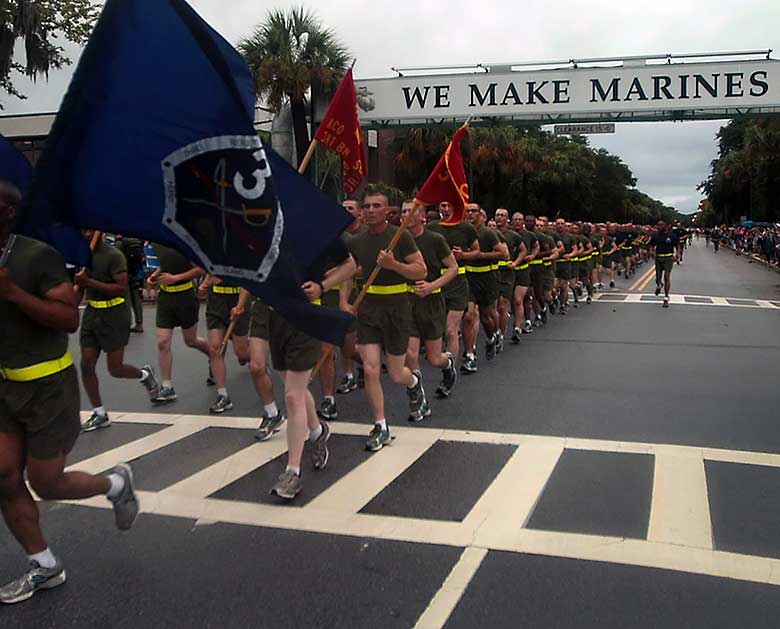 Lighted Roadway Traffic Signs for a Safer Base
The United States Marine Corps Recruit Depot on Parris Island, SC has selected our wireless traffic signs to improve roadway safety for recruits. There are more than 38 of our wireless edge-lit LED traffic sign at various locations around the base.
FHWA studies have proven that flashing LED traffic signs boost safety. Highly-visible in broad daylight and at night, these installations also increase driver awareness in a variety of weather conditions.
Protecting New Recruits
USMC Recruit Depot, located on Parris Island, South Carolina, has been home to the Marines since Nov. 1, 1915. MCRD Parris Island currently trains half of all male recruits, and all female recruits in the United States.
We salute the USMC for prioritizing roadway and pedestrian safety at the Depot, using the very latest in flashing wireless LED traffic sign technology.
More info:
Flashing LED Signs