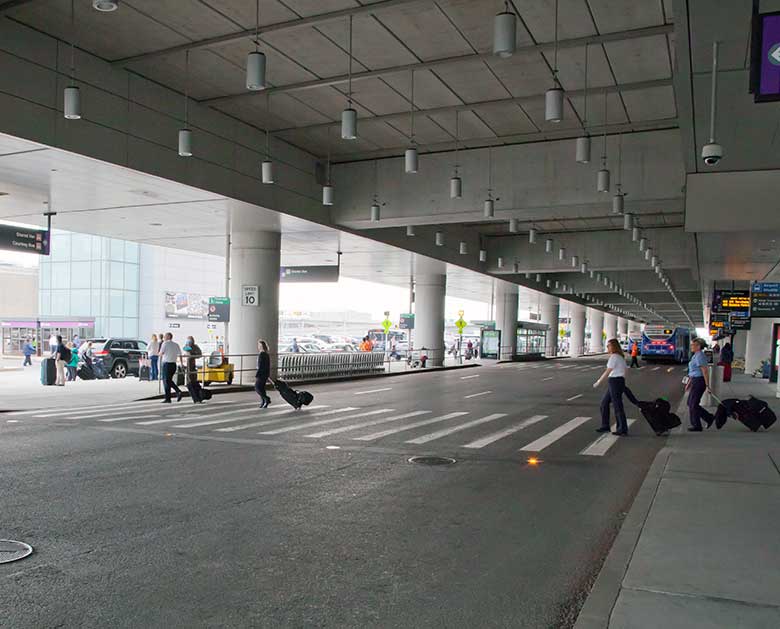 Safer Pedestrians at Boston Logan Airport
One of America's busiest airports just got safer. Boston's Logan International Airport in Boston, Massachusetts recently installed 14 of our LED crosswalk lighting systems at the airport.
Lighted Crosswalks Connect to Terminal
Each of the 14 systems are installed at crosswalks connecting airport terminals to nearby parking areas. Pedestrians walking across the road are made more visible by the safety lighting. The flashing array of roadway lighting draws driver attention to people attempting to cross.
Custom Combination of System Components
Each element of these safety systems has been custom selected to fit the needs of the site. Typical TS600 crosswalk warning light systems are augmented with flashing traffic signs. When activated, the crosswalk warning lights flash in conjunction with the LED traffic signs at each curb.
More info:
Crosswalk Warning Lights